Chef Ron Jackson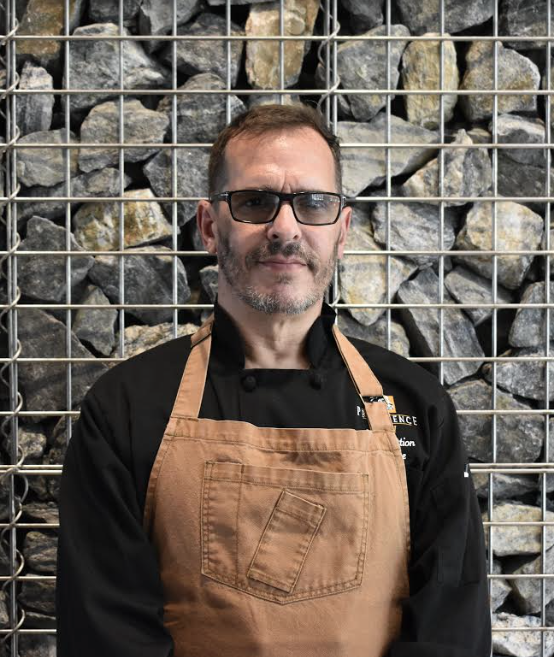 Jackson is a born and raised Coloradoan who started his culinary career more than 30 years ago with Marriott Hotels and Resorts, traveling to, Chicago, Costa Mesa, Lake of the Ozarks and San Francisco. Jackson's career landed him abroad, as the opening chef for the Hyatt Regency in Cologne, Germany; Birmingham, England; and Paris Madeline, France. His extensive experience in five-star hotels and fine-dining establishments led to opportunities to cater for two G8 Summits and the European Defense Minister Convention. Jackson was as well, partner at the world famous Ronnie Scotts Jazz club U.K.
Jackson has been heavily involved in organizing events for the charity Deaf Blind UK. A charity created by Princess Diana and Earl Spencer, as well as stints as private chef for Mr. Tony Blair, Tina Turner, Madonna, Rob Lowe and David Copperfield. Ron served as player Executive Chef for Manchester United Football Club.
Additionally, Jackson held positions at The Boulevard Bar and Brasserie in Covent Garden London, The Historic Hotel Colorado in Glenwood Springs, where he held the position of Executive Chef for more than a decade. He joins most recently from Zach's Cabin and Red Sky Ranch in Beaver Creek where he held the position of Senior Executive Chef of Signature Clubs.
Jackson specializes in Rocky Mountain and classic American cuisine.